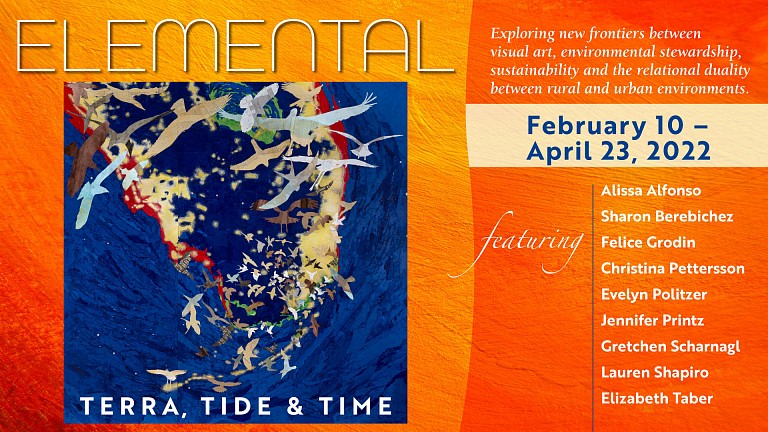 FELICE GRODIN | Elemental - Terra, Tide, & Time
February 10, 2022 - – April 23, 2022
The City of Pembroke Pines and Frank C. Ortis Art Gallery present Elemental: Terra, Tide & Time, a survey of contemporary artists who explore new frontiers between visual art, environmental stewardship, sustainability and the relational duality between rural and urban environments. Between questions of weather and climate, ruin and entropy, boundary and movement, the artists in this exhibition reflect on how our environment is experienced and imagined. Acting as both researcher and renegade, each artist presents their findings through multiple forms of knowledge and practice including artistic approaches, scientific data, technological intervention and social activism.
The Third Space Gallery presents Natural Mystic, an exhibition that features botanical artworks by Andrea Huffman and Meg Wallace.
The Frank Aisles hosts a solo exhibition by Melanie Olivia featuring works from her After-image series.
Back to News